Cheeseburger in a Can
About a year ago,
Dig Your Own Grave
broke the story on a bizarre feat of German engineering:
Cheeseburger in a Can
. After much debate over the actual appearance and palitability as described in the catalog, our loyal European reader
Nika
offered to hunt down the elusive hiker's meal and answer all of our burning questions. These are her discoveries:
It's Real !
After days of torturous search, vast amounts of euros spent on public transit and a few brain damaging allergy attacks- I was finally feasting my eyes on the most beautiful sight in the world: Cheeseburger in a Can in it's natural environment, among it's close friends and relatives.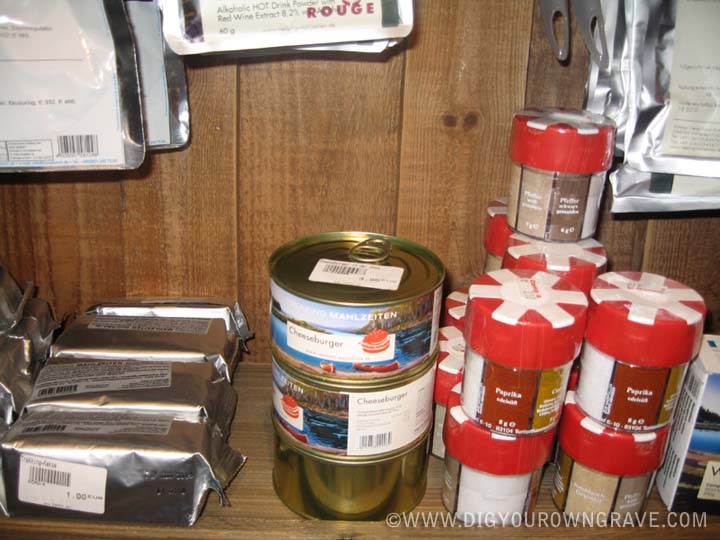 The Closeup
And there it is, the holy grail of the internet mythology: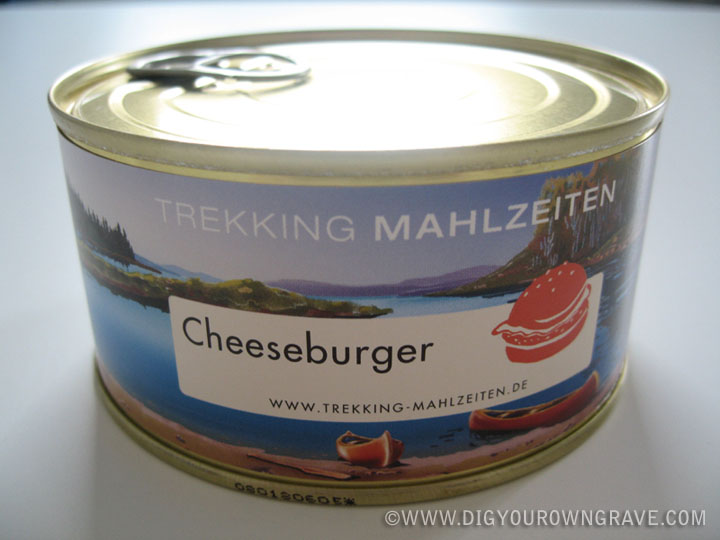 The Testing Begins
For this momentuous ceremony I had no choice but to wear an appropriate uniform. I was considering a lab coat (who knows what foul forces of nature would gush out of the can once I opened it), but I decided on my DYOG shirt since the community here was inspiration for this experiment afterall.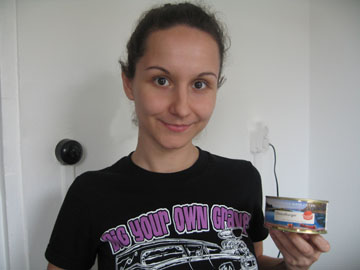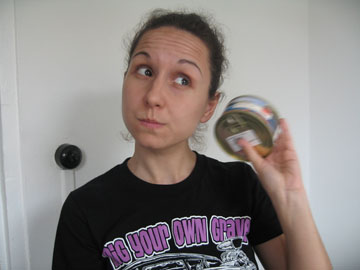 I had to perform a shaking approximation – the can is very light, but I was hoping that gentle shuffling I was hearing was a fresh crunchy piece of lettuce grinding lovingly against that perfect juicy slice of tomato. Just like on the photo. Yum.
The Cooking Process
Instructions: cook the unopen can in boiling water for 10 minutes.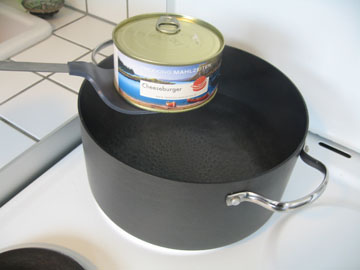 Oh my goodness, I think it's done!
The Reveal
So to review, this is what the catalog promised us: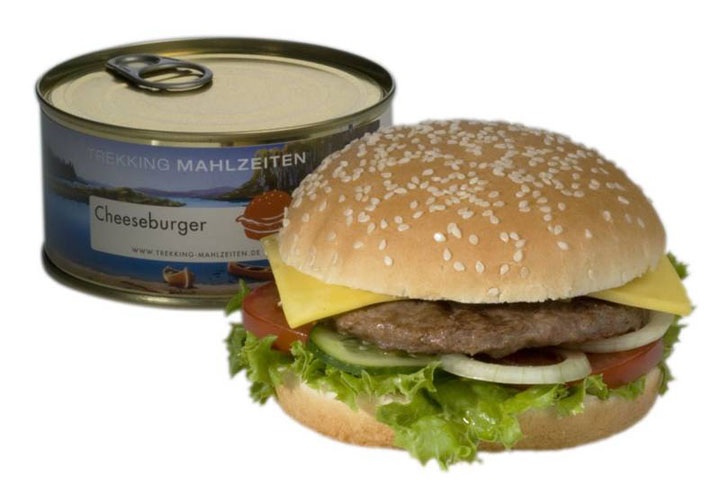 Now let's see what actually came out of the can…