Cheeseburger in a Can – Revealed!
For those of you just joining us (yes, this is page 2 –
page 1 is here
):
About a year ago,
Dig Your Own Grave
broke the story on a bizarre feat of German engineering:
Cheeseburger in a Can
. After much debate over the actual appearance and palitability as described in the catalog, our loyal European reader
Nika
offered to hunt down the elusive hiker's meal and answer all of our burning questions. These are her discoveries:
The Real Cheeseburger in a Can: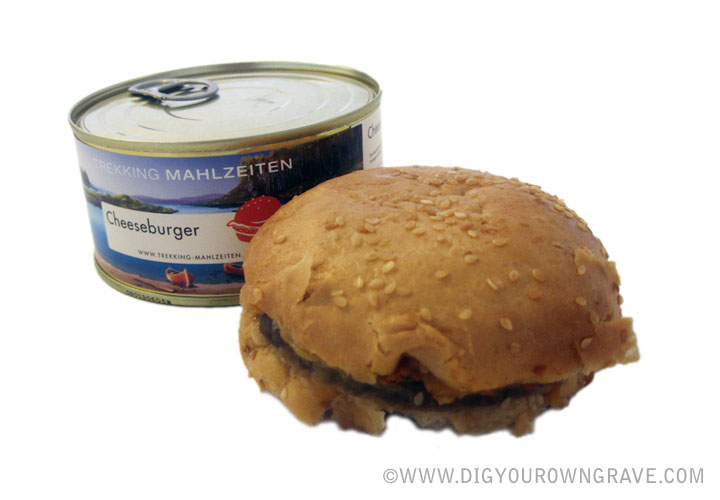 Dissection
Even after seeing it in all its soggy glory, there was still a little spark of hope left that once I opened it, it would magically turn into the beautiful delicacy that the advertisement promised me. All hope was gone after I separated the buns and saw that sad looking piece of meat covered in fake vomit on one side, and a giant scab on the other.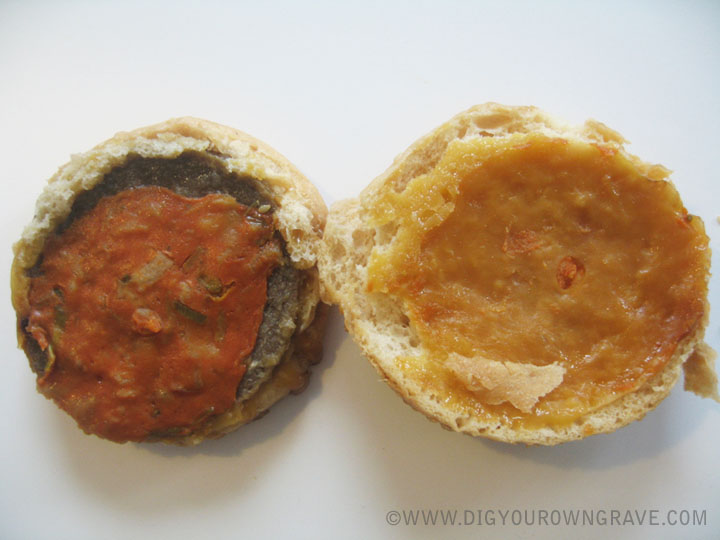 Fear of the Unknown
My gourmane experience has taught me that sometimes things taste much better than they smell and look. Even when my fingers started to sink into a soggy bun, I was deterimined to try it.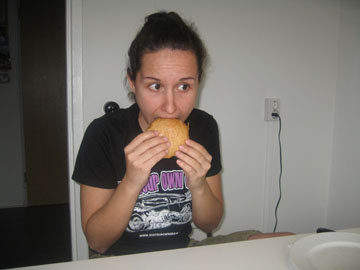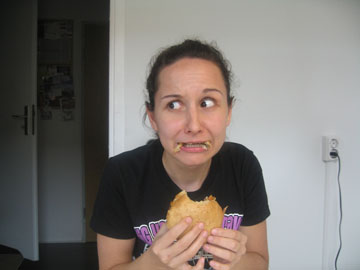 Well, I have to say it tastes exactly how it looks – maybe even worse.
Failure
My body does not approve of this barbaric rape of all senses.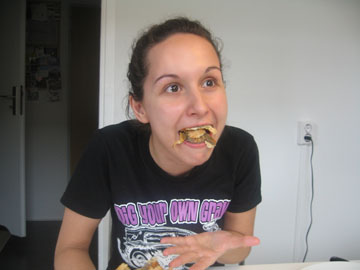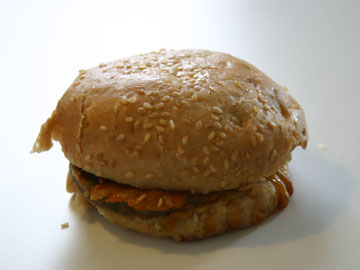 Yes, it really
is
that bad- if you don't believe me feel free to taste yourself (note: my partner in crime tried it, with the same result).
« Back to Page 1